Ink & Coffee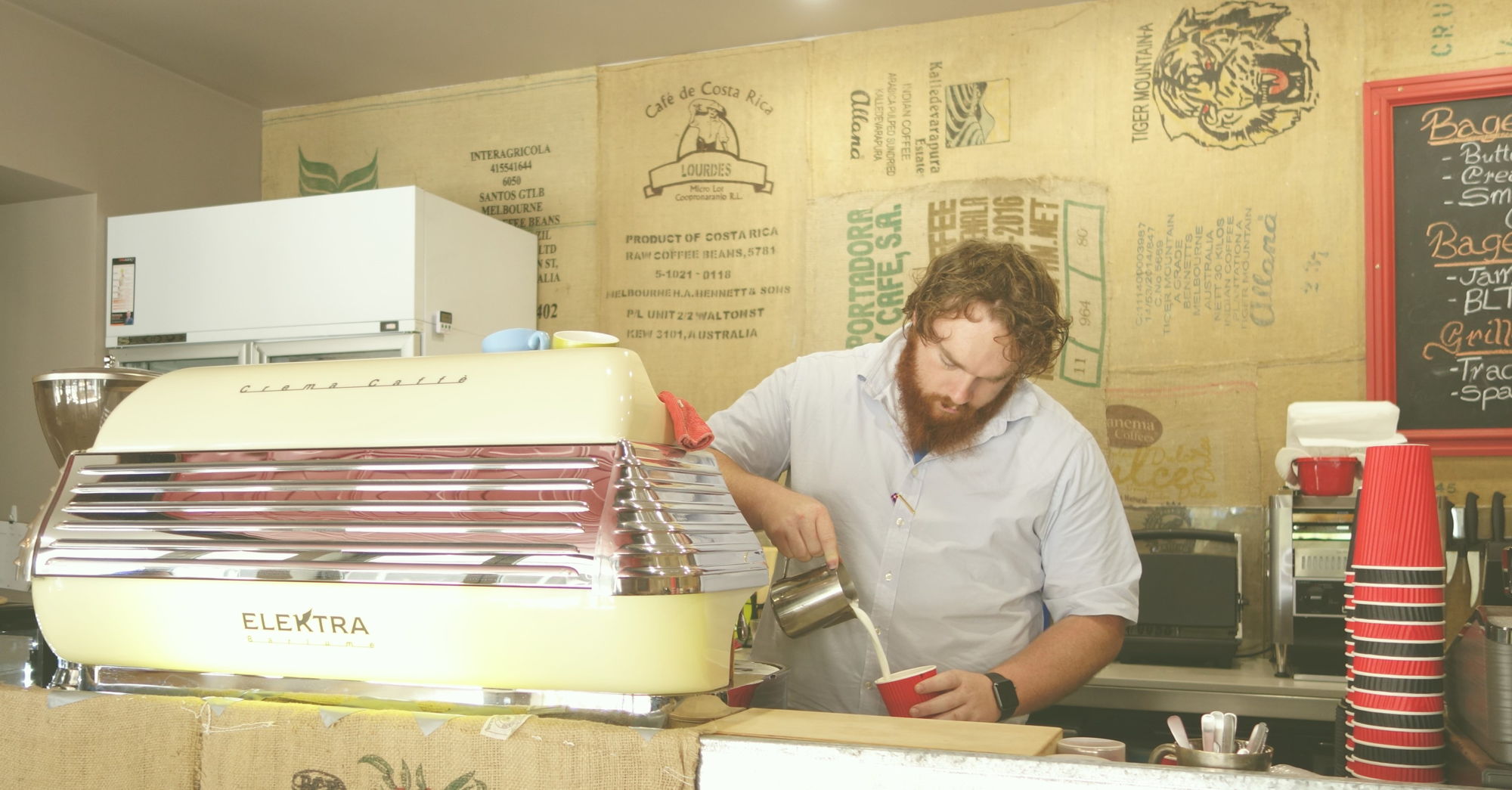 Yagan is the owner of Spake Coffee Co (a cafe in Fremantle Perth), is studying for his masters, preparing lectures as well as being an admin of the Fountain Pens Australia Facebook along with writing his ink blog Macchiato Man.
A busy barista & 527 bottles of fountain pen ink
With hundreds of colours available from all over the world fountain pen ink has become a collectable that can not only be displayed, but used and enjoyed. We took a moment to chat with a prominent member of the Fountain Pen community in Australia about his love of ink and coffee.
Just a short stroll from the docks in sunny Fremantle Perth you'll find a bespoke coffee shop run by fountain pen ink collector Yagan Kiely. When we use the term ink collector it's no understatement, 527 bottles to be exact.
As a cafe owner he loves improving his barista skills and seeing people and their friends sitting and enjoying the view and his coffee.
"Spake Coffee Co gets different blends and single origins each week and I love that you get something different each time. Of the blends we offer I would have to say my favourite is the Kenyan Peaberry", he says.
Yagan has an equally great passion for fountain pen inks. He has ink brands from all over the world including Australia, Japan and America. Yagan keeps his inks in their original package out of direct sunlight in a room where they are all competing for a space on a shelf against the wall.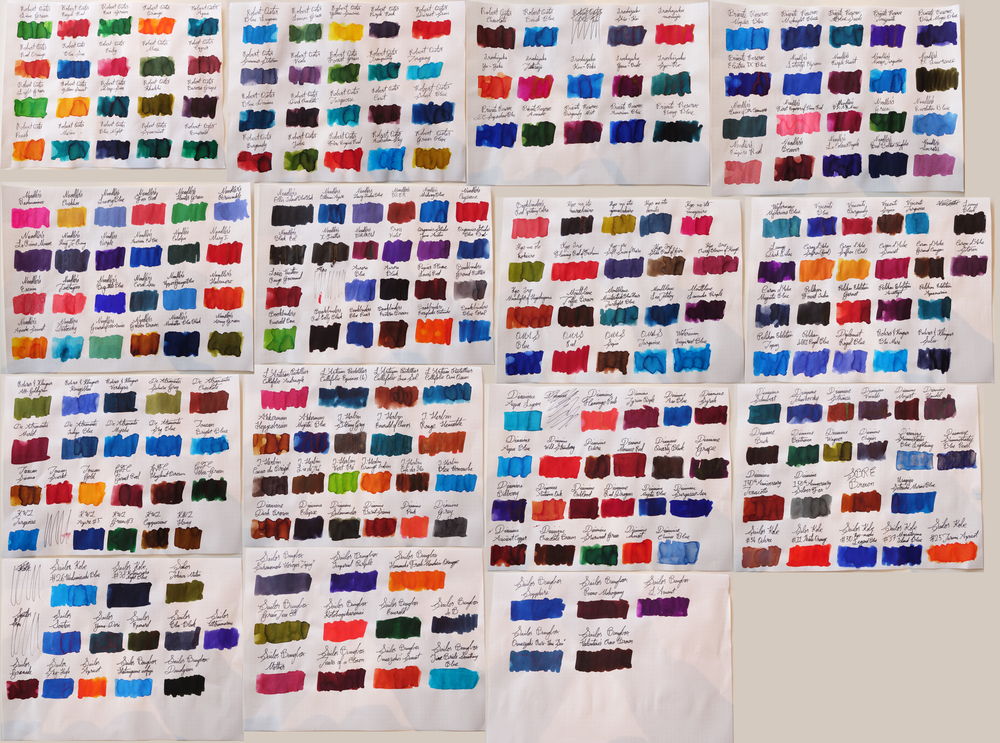 When we asked Yagan what his favourite colour or ink would be he said he has maintained his love for Sailor brand inks from early on.
"My top ink would have to be Bungubox Sapphire. A lovely vibrant blue with a pink sheen to it."
He has also been caught with the Noodler's Ink bug, a handmade ink produced in the U.S.A with square bottles and unique labels.
"The average person seems surprised and are fairly interested once told of such a vibrant, active and growing community around ink and pen. To other fountain pen users I feel they think I'm a little crazy to have 527 bottles. I possibly am!", he admits. 
Of course, you can't possibly have 527 bottles of ink and not have a favourite pen to put them in.  "I love to see ink sloshing around in my Pilot Custom 823", a pen with a see through barrel, "and I love anything with stacked celluloid such as my Omas Paragon Arvo Celluloid and my Visconti Wall Street." he explains.
Be sure to pop into Spake Coffee Co next time you are in Perth.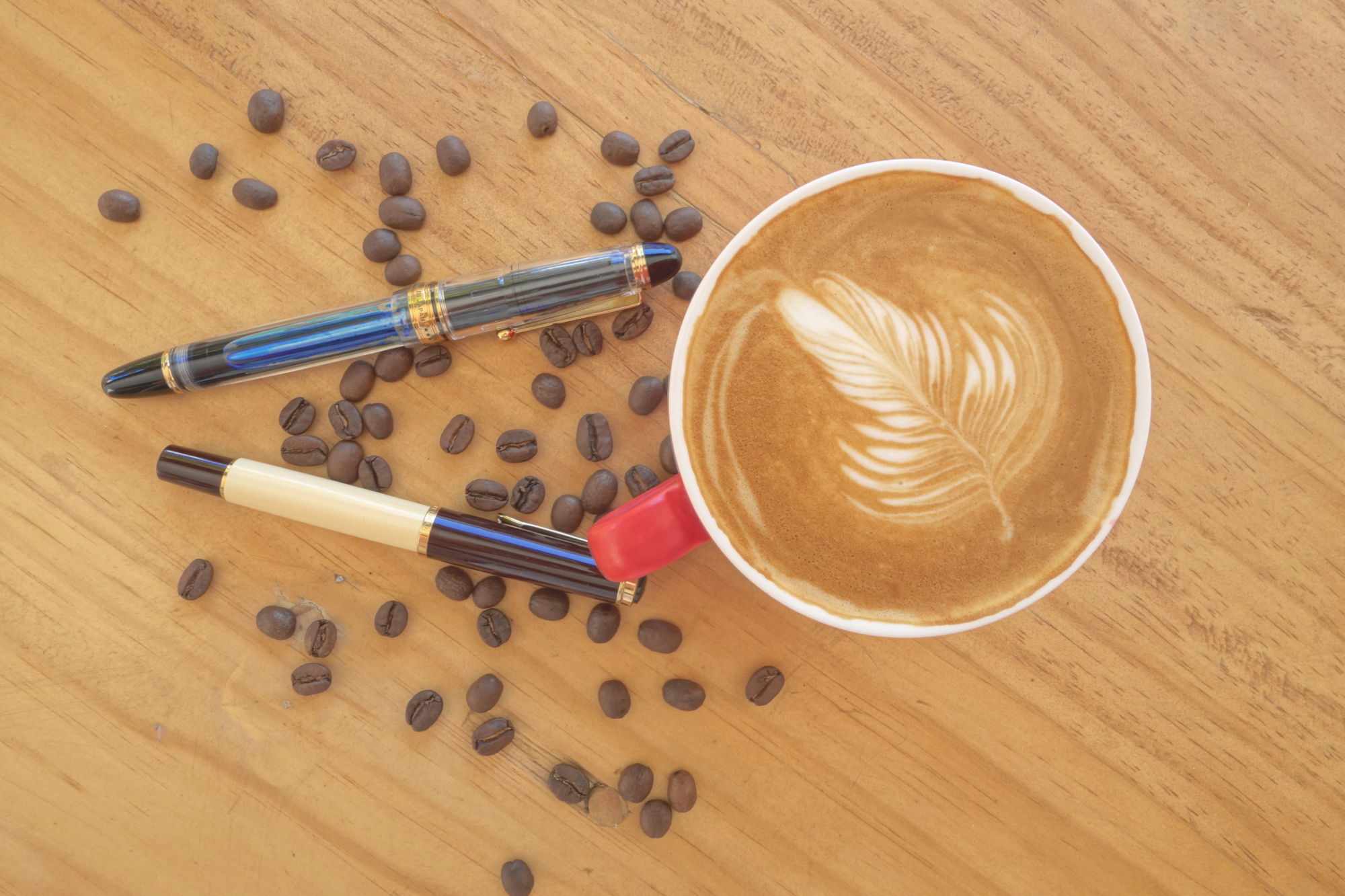 Try a few colours from Yagan's Ink Collection
Shipping Rates
Free Express Shipping on orders over
$79 in Australia
Free Standard International Shipping on orders over
$100 to New Zealand
Letter Post
Some thin items like notebooks can ship as letters in quantities of 1 or 2 for just $3
(within Australia)
Low Rates
Parcels with tracking numbers from just $7.75 Australia wide
Need 24/7 Parcel Collection?