What's hiding in your book? (Section Sewing)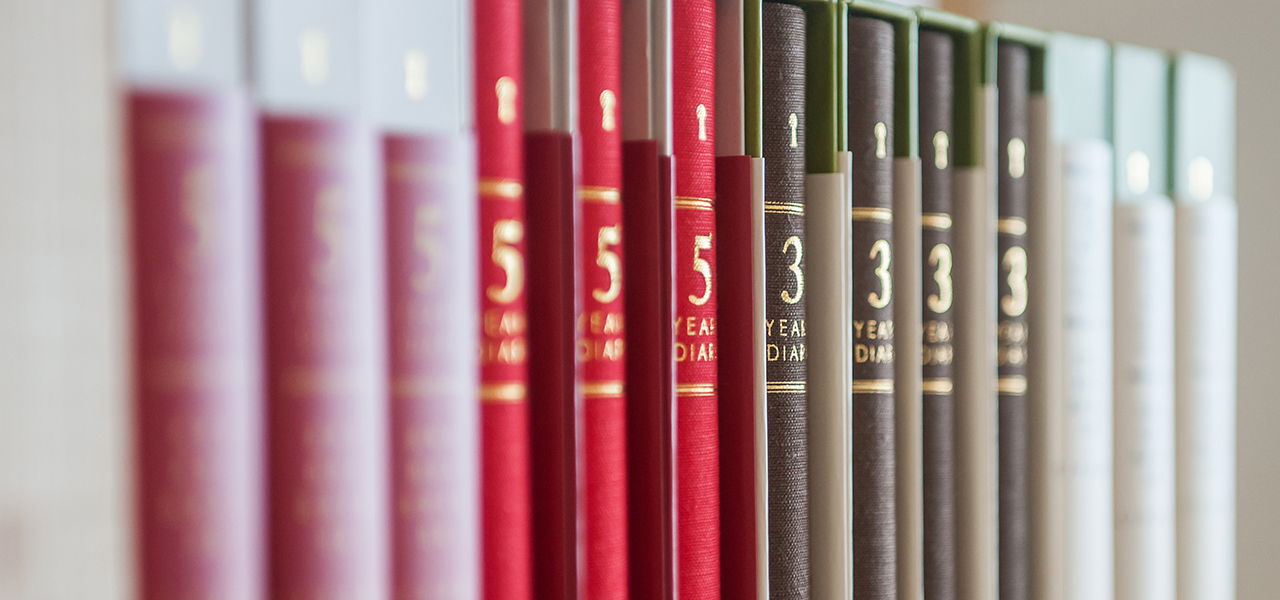 Binding can be as simple as metal staples, or intricate and involved. Have you ever opened a book and seen cotton thread where the book has been bound?
This is known as section sewing, and its a sign your book is made to last.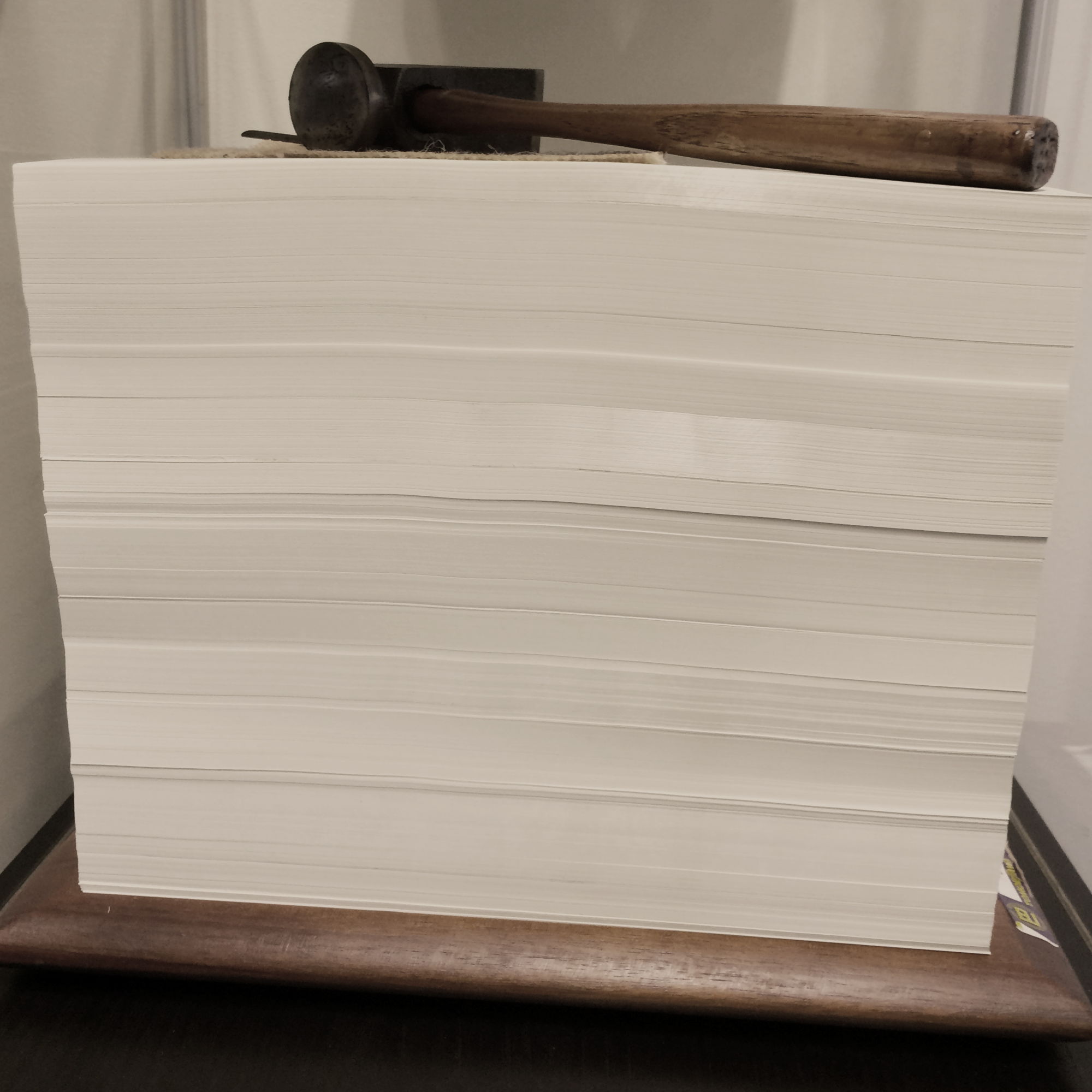 The art of section sewing is a process that requires a steady hand and patience. Paper is taken in groups of between 10 to 20 sheets and folded in half to create what's called a section.
All the sections required to make up the book are placed on top of each other and placed in a press. Small holes are then punched in the spine using a special pattern.
Needle and cotton thread are then used to sew each section together following a process of weaving in and out of each section. The thread must remain tight throughout the process before glue is applied to the binding edge.
Folded sheets called end papers are then glued to the book before being attached to the cover.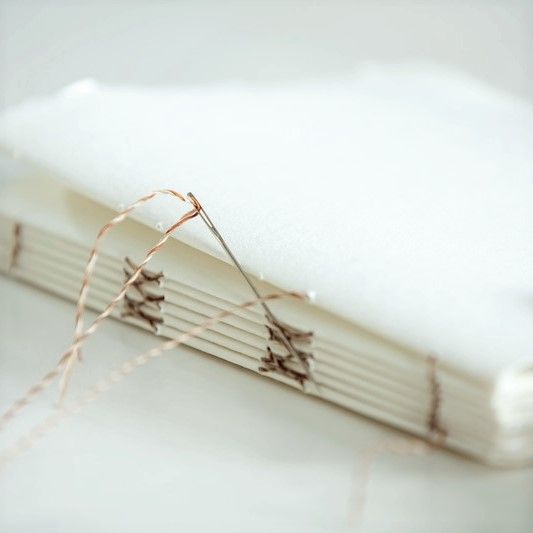 Of course these days machines have automated some of the processes for mass production, but many smaller runs are still made using this traditional method.
Next in the series of "What's hiding in your book" we will take a closer look at paper.
Below are a selection of books bound with section sewing.
Shipping Rates
Free Express Shipping on orders over
$79 in Australia
Free Express International Shipping on orders over
$120 to New Zealand
Letter Post
Some thin items like notebooks can ship as letters in quantities of 1 or 2 for just $3
(within Australia)
Low Rates
Parcels with tracking numbers from just $7.90 Australia wide & $10.80 to New Zealand
Need 24/7 Parcel Collection?