The Kingsley Hot Stamping Machine

When writing in a notebook we are filling it with our personality. When it comes to the book itself, quality refillable leather covers such as The Burghley or the Traveler's Notebook often deserve a personal touch. Gold foiling and cover embellishments have long been used in Bookbinding and have a strong impact on our designs, such as the gold foil you find on our Snake Ink labels.
At the Bookbinders store we utilise a very special, historic Hot Stamping Machine.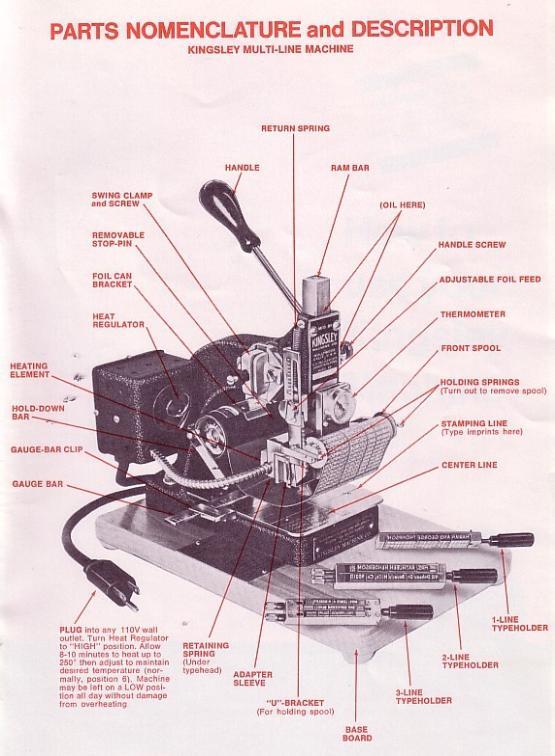 In Hollywood California in 1932 Lewis Kingsley, upon seeing the rise of the fountain pen, invented a Hot Stamping Machine to imprint names onto a pen barrel. Along with this he created his own typeface appropriately named "fountain pen". Such a machine required incredible precision and reliability as well as being easy to use.
Printers type was reconfigured in a curved form to sit over the barrel. To stamp an item each letter was handset into the typeholder. The machine heated the type, gold foil was laid over the pen, then with a light pull on the handle your name was gold foiled on.
His machines quickly became highly sought after and his company expanded to offer a host of special accessories allowing the machine to stamp pencils, leather, notebooks, playing cards and even napkins.
Kingsley's famed curved fountain pen type has become rare and difficult to acquire over the years with laser printing now the tool of choice when it comes to personalising the vast array of different pens available.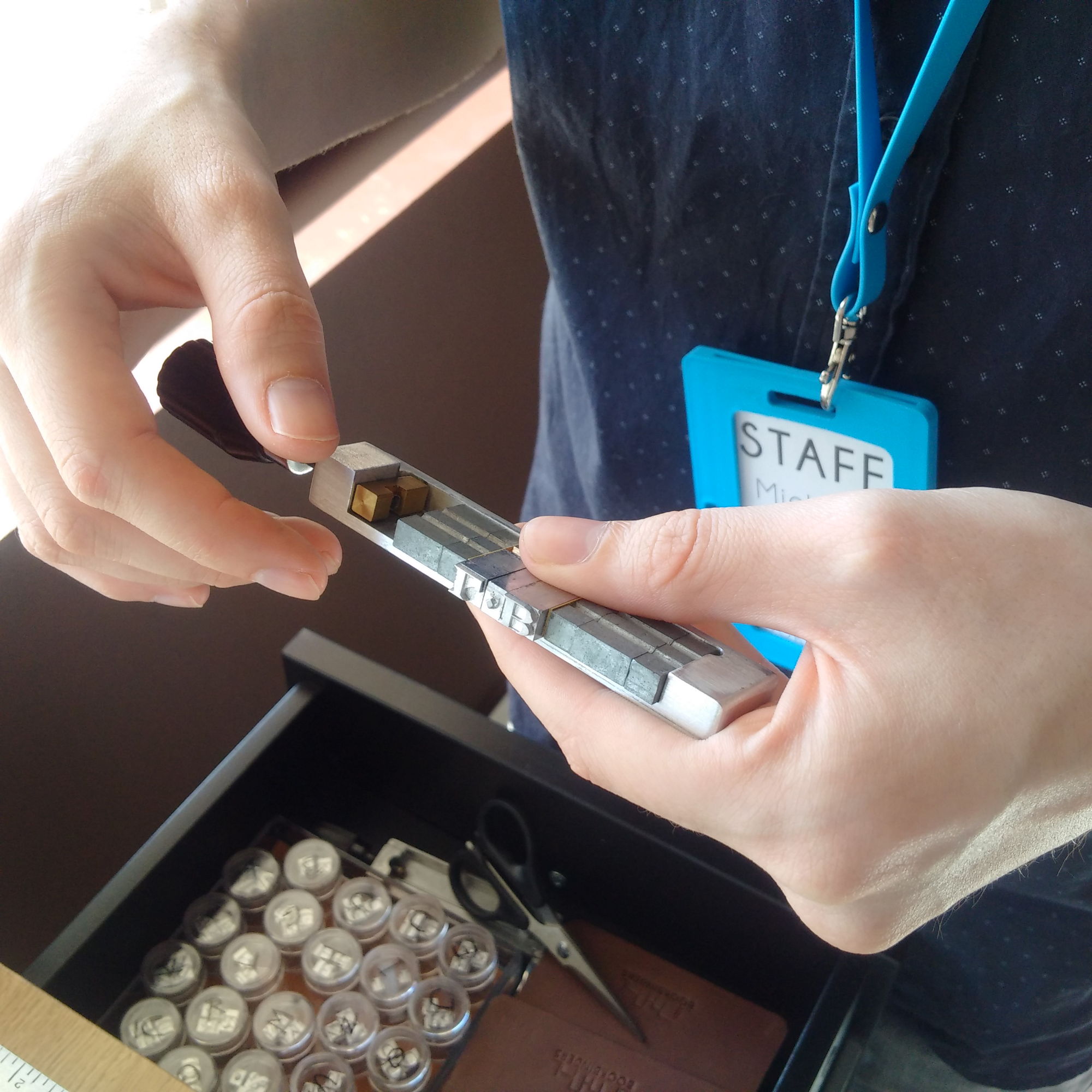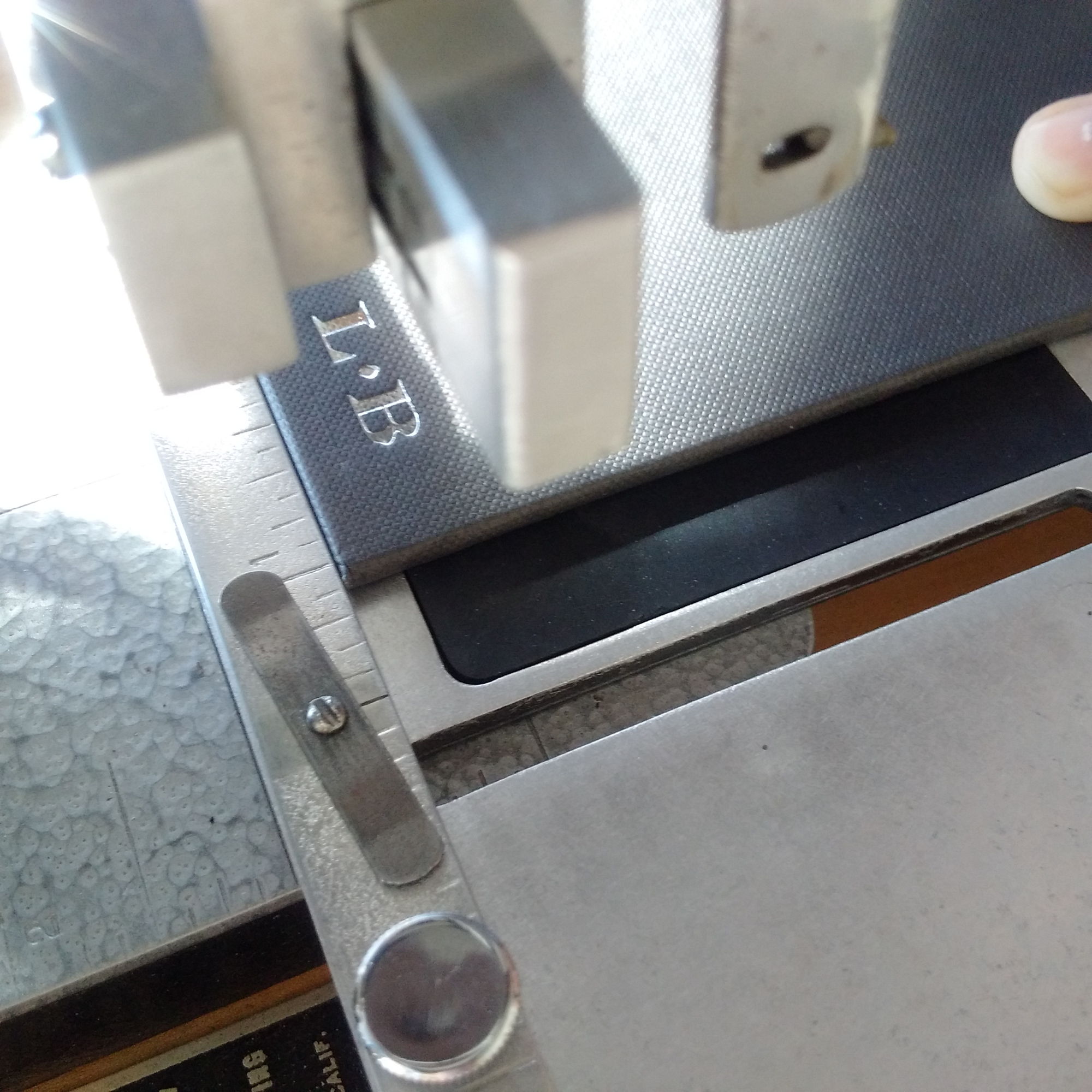 Here at Bookbinders we use flat type and follow the same traditional processes when stamping your notebook. We feel the added personal touch can make your item that little bit more special.
While the  Kingsley Machines are no longer in production (last produced in the 90's) we use a refurbished 1950's Kingsley Hot Stamping Machine for all our personalisation. Visit us in store to see this nostalgic machine up close or select the monogram option on our site and we will be happy to personalise your notebook.

These are a selection of items available to receive a Hot Stamped Monogram
Shipping Rates
Free Express Shipping on orders over
$79 in Australia
Free Standard International Shipping on orders over
$100 to New Zealand
Letter Post
Some thin items like notebooks can ship as letters in quantities of 1 or 2 for just $3
(within Australia)
Low Rates
Parcels with tracking numbers from just $7.75 Australia wide
Need 24/7 Parcel Collection?